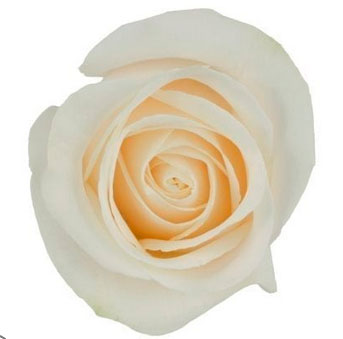 Vendela Rose
Description:
Named after a Norwegian-Swedish model, Vendela Maria Kirsebom, this champagne ivory rose is the most popular and most widely used wedding flower in the industry. Delicate and romantic, Vendela is greatly admired for the hint of pink found on its petal edges. Add a special touch to any event with this delightful classic! 2,800 mts over sea level are growing the most beautiful roses in our farms.
Color: Cream
Color Description: Pale Cream
Lengths Available: 50, 60,70 cm  (Stem)
Bloom Size: Large
Bloom Size Details: 6,00 - 6,50 cm
Vase Life: Long
Availability: Available the whole year.
Bunch: 25 roses