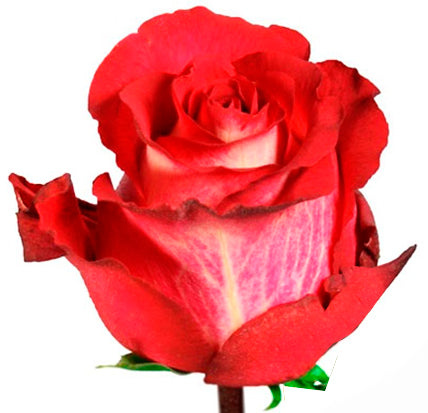 Iguazu Rose
Description:
Pinky-red inner and creamy back petals that create a total grandiose harmony, the  Iguazu rose, at a first glance, recalls the dawn and the first rays of sunshine. Elegant and full of charm, this delicate bi-color rose is able to express not only the emotion of the observer but also the essence of the subject looked at.
Color: Earth Tones
Color Description: Bicolor
Lengths Available: 40, 50, 60,70, 80, 90 cm  (Stem)
Bloom Size: Large
Bloom Size Details: 6,00 - 6,50 cm
Vase Life: Long
Availability: Whole year.
Bunch: 25 roses